Moderators: Lothair Mantelar, Sauegjeteren
Sitter

Posts: 719
Joined: Wed Apr 11, 2007 19:59
Location: Rett ved Akerselva
Ser ikke så ille ut dette her
Manbearpig
---
Sitter

Posts: 719
Joined: Wed Apr 11, 2007 19:59
Location: Rett ved Akerselva
---
Asphyxiate

wrote:

↑

Thu Sep 05, 2019 12:33

For min del er det nok viktigere med kvaliteten på skuespillerne enn med utseende. De kan ikke være helt off, men de trenger ikke å treffe helt perfekt match heller. Men ja, han som skal spille Perrin må helt klart ta seg noen turer på treningsstudioet.
Det er det jo selvsagt for meg også, var bare en generell observasjon =)
Slenger inn Tam al'Thor, og satser på at folk glemmer han spilte Bolton i GoT.
Rafe Judkins:
My first instinct was to avoid using actors from Game of Thrones, but the truth is Michael McElhatton was just too damn good. And if we're gonna do it, we might as well take the man responsible for the Red Wedding and turn him into the father we all wish we had.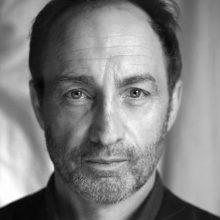 ---